Mobile
[How To] Update Moto X Play to Android Nougat 7.1.1 officially
The most awaited and delayed Android 7.1.1 Nougat update for Motorola's Moto X Play mobile is officially available in India from October 2017.
The update is about 750 MB in size and it is recommended to perform the update when mobile usage will be limited as it will take minimum 30 minutes for the update to get complete.
Information about Moto X Play Nougat update:
Android Version: 7.1.1 Nougat
Software Version: 26.31.1.en NPD26.48.-24-1
Enhancements:
This update introduces changes including the following:
Android™ 7.1.1 Nougat - Many enhancements including new multitasking features, more efficient notification controls and improved data saver and battery features.
Video calling: Duo is a one-to-one video calling app for everyone – designed to be simple, reliable and fun so you never miss a moment.
Stability improvements: Includes changes that fix bugs and improve the stability of your phone.
Android security: Includes the updates of Android security patches until September 1st 2017.
Instructions to update:
For a successful installation, we recommend installing this update when the battery in your phone is at least 50% charged and you are connected to a Wi-Fi network.
If you have received a notification message for this update:
After the software is downloaded, select "Install now".
After the software is installed, your phone will re-start automatically.
Your phone is now updated.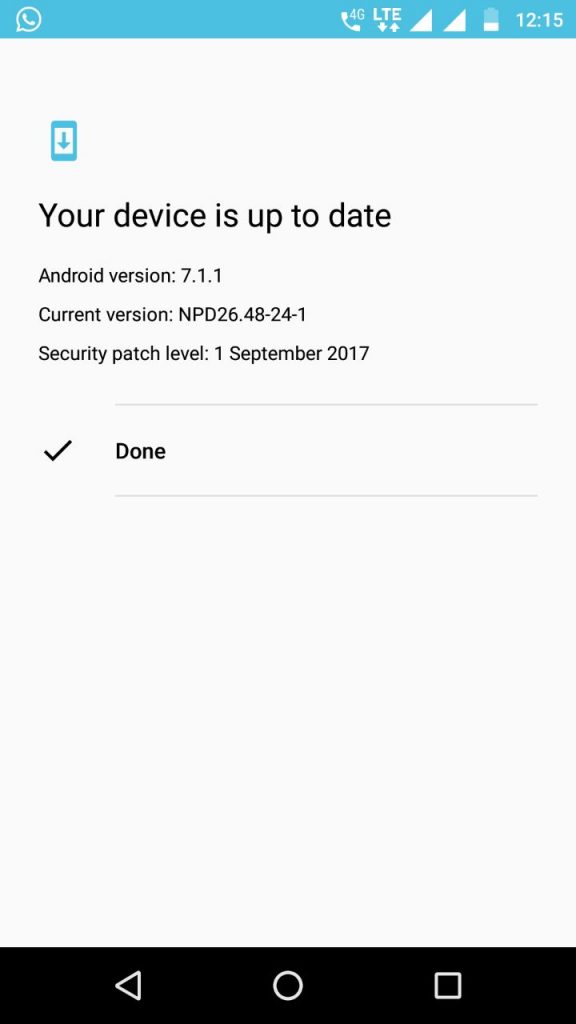 Post update the boot loader animation will be replaced with Lenovo official boot loader animation.
Download and update Moto X Play Android Nougat 7.1.1 firmware offline:
The Indian stock firmware can be downloaded from the below links:
To know the steps to flash the firmware image refer this link.
Disclaimer: Geeks Terminal is not responsible for anything that happens as a result of flashing these files.
If you are facing battery draining / slowness  issue post update then it is recommended to factory reset the mobile.