Mobile
Trending
OnePlus 5, 5T gets Android 9.0 Pie update via OxygenOS 9.0.0
The OnePlus is already a successful brand and is well known for providing consistent software updates to the mobile phones. Recently, OnePlus has rolled out timely updates for OnePlus 5 and OnePlus 5T but users were eagerly waiting for the official Android 9 Pie update.
As of confirmed  on Dec 26th, 2018 OnePlus has officially rolled out Android™ 9 Pie™ update for OnePlus 5 and OnePlus 5T mobile phones. The news was first published on OnePlus forums (link) and then on some of the websites.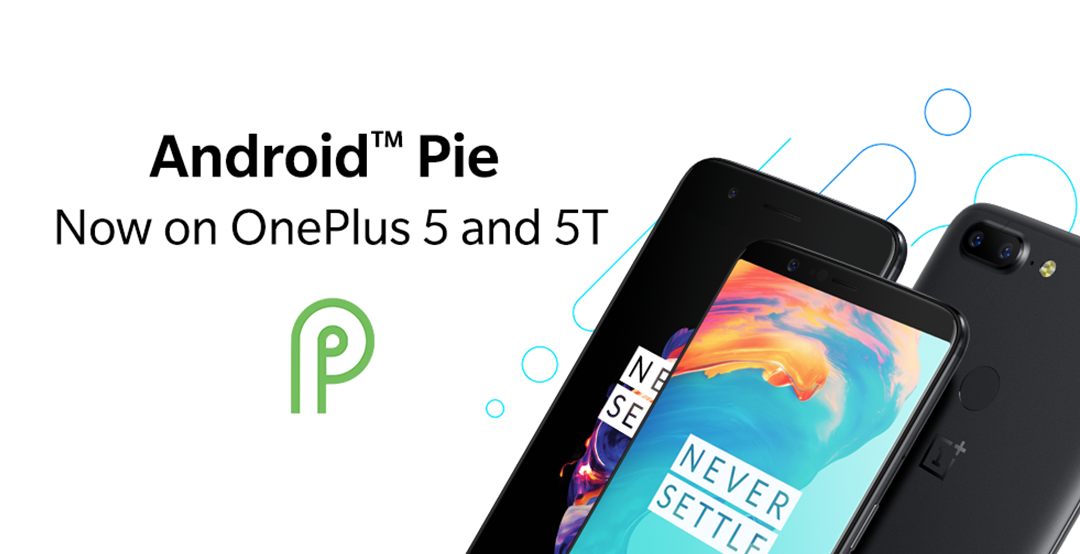 Geeks Terminal has verified that the Android™ 9 Pie™ update for OnePlus 5 and OnePlus 5T is available in Canada region via OTA. The OxygenOS has also been updated to 9.0.0.
This is the exclusive screen-shot of the Android 9 Pie update taken from the mobile phone by selecting Canada as the region using a VPN.
OnePlus 5 and 5T Android™ 9 Pie™ Update Details:
Oxygen OS
OxygenOS is updated to 9.0.0
System
Updated system to Android™ 9 Pie™
Brand new UI for Android Pie
Brand new navigation gestures (Available for OnePlus 5T only)
Updated Android security patch to 2018.12
Other new features and system improvements
New Gaming mode 3.0
Added text notification mode
Added notification for 3rd party calls
Do Not Disturb mode
New Do Not Disturb (DND) mode with adjustable settings
Camera
Integrated Google Lens mode
Source - OnePlus Forums
This is OTA incremental update and will reach small percentage of users today. Geeks Terminal expects that update will reach to more users in the next 3 - 4 days. Please note that this update will available only for stable build users and not for Open Beta build users.
How to get the update?
As the update is rolled out to very few users initially via OTA, Canada and Germany region has started receiving the Android 9 Pie official update via OTA. The OnePlus 5 and 5T users from other regions like India can use VPN on their mobile and download the update by selecting region as Canada and Germany in the VPN settings. The Google Play Store has many free VPN applications available for download. Also, keep checking XDA forums for the downloadable zip archive to download the update and install it manually.
Our Thoughts
OnePlus has given  Android™ 9 Pie™ update as a Christmas gift to their old OnePlus users. We advise to wait for some days before updating so that any bug fixes discovered may be immediately fixed in the next release.If you do not wish to wait for the update and feedback then please go ahead with the update and make sure to factory reset your mobile phone once the update is completed successfully.
Please let us know if you have any queries or found any bugs via comment or reach us using contact page.